Priya Gold Buiscuits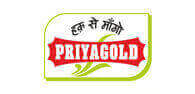 Millions of Indians have grown up eating Priyagold Biscuits over the past years. Priyagold has now become synonymous with India's favorite biscuits. With the love from our customers, we have experienced a meteoric rise to the top of the food sector globally by expanding to cookies, cakes, confectionaries and juices/beverages. Our products are now available in more than 20 countries and have firmly established us as one of the industry's top players. We built a huge team of professionals on whom the company has got enormous trust and faith.
Student should be able to plan activities, set goals, make decisions, but this is impossible without developing the self-organization and independent learning.
Creative independent learning which involves implementation of the competency-based approach components such as individual approach, subject-subject interaction and activity-based approach is one of the possible ways of solving the problem. In addition, creative abilities and competencies of the graduates are in demand for today's International economy, which will be transformed on the basis of innovation in terms of transition to the knowledge-based economy.
We, at our Educational Institute, put interesting and educational tasks corresponding to the students' level of competence, abilities, and inclinations. Use modern educational technologies including the development of critical thinking, organize the independent cognitive activity of students.
Students here will participate in conferences, competitions, contests winning prizes, prove the efficiency of developing professional competencies in them, they enrol in the quality management program and develop themselves for the need of the corporates.